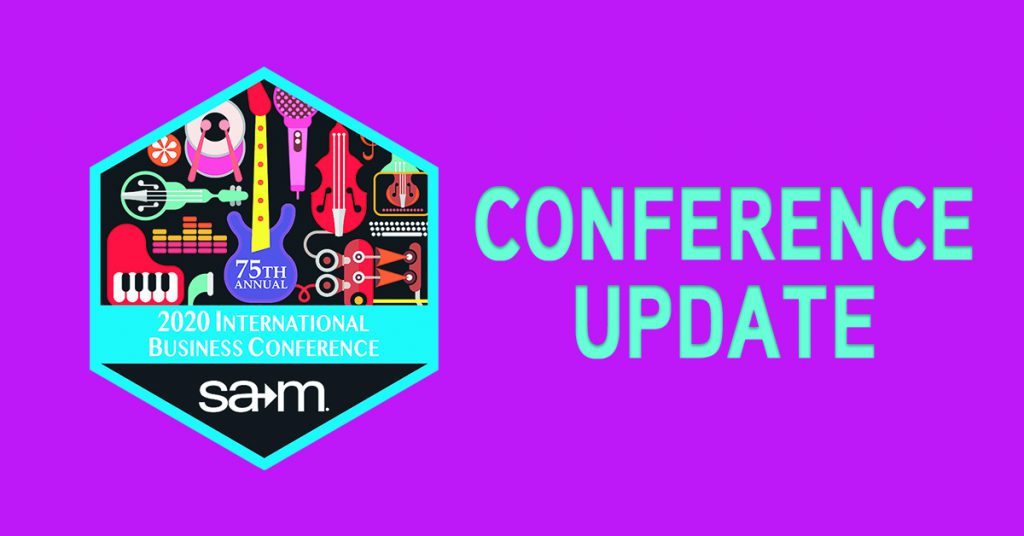 We are excited to provide you with two opportunities for digital presentation participation in the 2020 SAM International Business Conference.
Our first option is for you to record your presentation and submit it to us. This allows you the opportunity to use the presentation software you prefer and takes the 'pressure' off the live presentation aspect. You can choose to send us a raw video file of your presentation or upload your presentation to YouTube and send us a video link of your file. Raw files should be sent via email or downloadable link to conference@samnational.org.
Our second option is for you to present live via Zoom for our conference attendees. We will provide access to a Zoom Room for conference attendees to view and participate in our digital conference offerings. To sign up for your presentation time, we ask that you visit: www.samnational.org/scheduleme. This will allow us to schedule presenters, while at the same time providing you with some latitude for when you would like to present. Currently, we have one presenter per time-slot, should we need to add additional time-slots we will provide an opportunity for two presentation rooms to run simultaneously.
Later today we will launch www.samibc2020.org. We will download and store your presentation for a maximum of 7 days on our servers to provide access to those conference attendees who would like to view your presentation. Afterward, we will remove access to the presentations.
We will then offer to our presenters the opportunity to link their video presentation to their paper in the conference proceedings. This is voluntary and is not required.
We appreciate your willingness to adapt to the continually developing health crisis facing the global management community. If you have any questions, please reach out to us via email. Due to the volume of emails, it may take up to 24 hours to receive a response. We have dedicated more staffing resources.