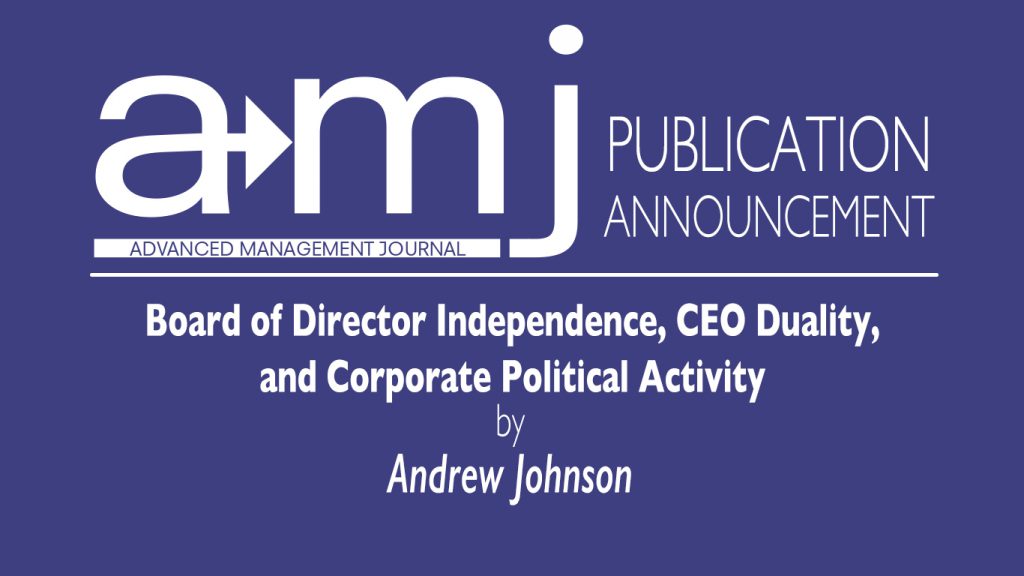 The SAM Advanced Management Journal is pleased to announce the publication of the article Board of Director Independence, CEO Duality, and Corporate Political Activity by Andrew Johnson in Volume 84 Edition 4.
Article Abstract:
Corporate political activity (CPA) is an increasingly important nonmarket strategy for firms. Engaging with the government can bring about firm level benefits as a result of investment in activities such as lobbying and political contributions. This manuscript examines the roles of board of director independence and CEO duality in the firm's pursuit of political gain.
To read the article visit www.samnational.org or click here to purchase.  If you are a member of the Society, articles are available free of charge once you login.